We have seen many successful patents over the years. Years of market presence has turned Patentest, together with its subsidiaries, from a small and revolutionary patent information company into a leading company in its field. Besides growing interest from media sources, Patentest is today a center and the first choice for many inventors in Sweden, Israel, UK, Germany, other Nordic and European countries. As such we serve many professional companies in our sector such as patent law firms, development and engineering companies, and financial institutions seeking to verify their investments.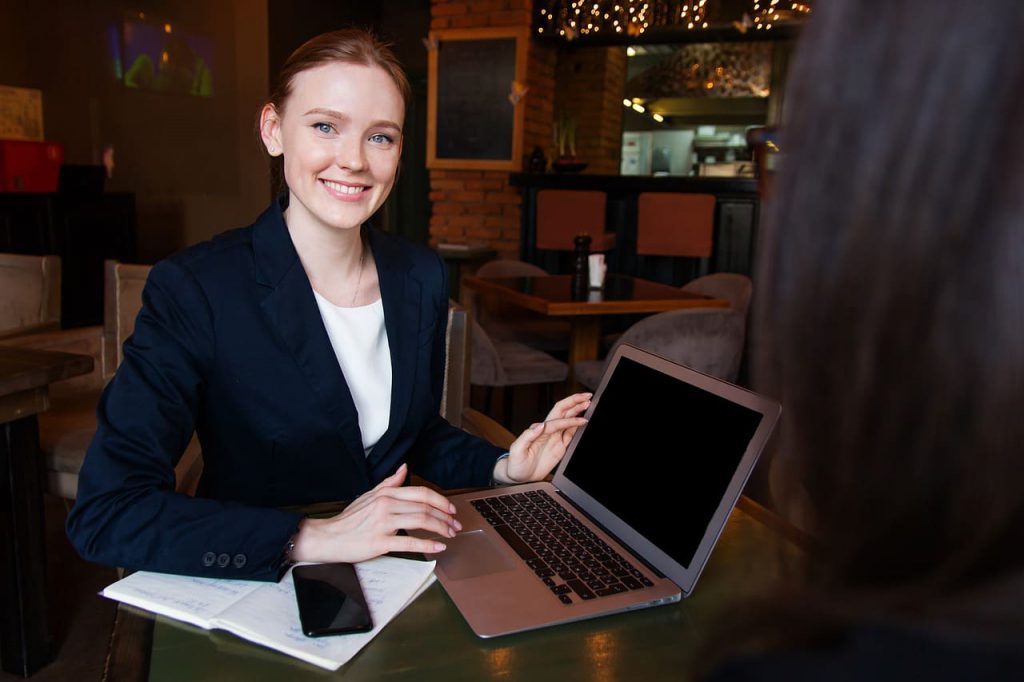 In order to inspire inventors, startups and companies we have decided to share some successful patents here on our website. We aim to inspire inventors to come up with the next success story and business model. We hope this will help create the opportunities for new involvements and connections between inventors and investors.
If you have a success story you wish to share with us and publish on this page, please contact us and we will be happy to hear more about it. Now, let's dive into a handful of particularly interesting inventors and patents.
European Inventor Award 2019 and 2020
The European Patent Office (EPO) awarded extraordinary inventors from France, Japan, Austria, Spain and the Netherlands.
The inventors were acknowledged for their extraordinary achievement in the area of plastic recycling, rechargeable battery technology, cancer diagnostics, DNA testing, marine antifouling.
Industry: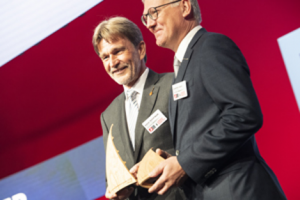 l
Invention and patent for higher-performance plastic recycling
By thinking in a new direction, these Austrian inventors reshaped plastic recycling with their highly successful patent. With their approach, waste plastics of many types can be turned into high quality pellets for new products. Today, more than 6 000 of their machines in operation worldwide produce over 14.5 million tonnes of plastic pellets annually.
Research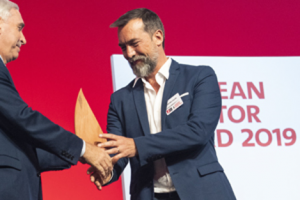 Jérôme Galon (France)
Immunoscore®, a clearer cancer test
The French immunologist's diagnostic tool assesses the risk of relapse in cancer patients. It uses digital images of tumour samples and advanced software to measure immune response. Galon's invention is already in use at clinics around the world to improve the accuracy of prognosis for patients with colorectal cancer.
Non-EPO countries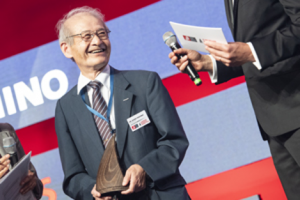 Lithium-ion battery patent and its evolution
This Japanese scientist is the father of the lithium-ion battery (LIB). His rechargeable batteries power nearly five billion mobile phones, laptops and other portable devices, as well as electric vehicles. In other words, one among many extraordinarily successful patents and inventions indeed. For decades he has been dedicated to continually improving LIBs.
Small and medium-sized enterprises (SMEs)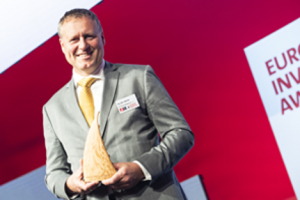 Rik Breur (Netherlands)
Marine antifouling fibre wrap
Inspired by a sea urchin's prickly surface, this Dutch inventor's antifouling fibre wrap is an environmentally friendly alternative to toxic paints on ships and marine structures. Algae, barnacles and mussels just slide off it, saving boats up to 40% on their fuel consumption.
Popular Prize and Lifetime achievement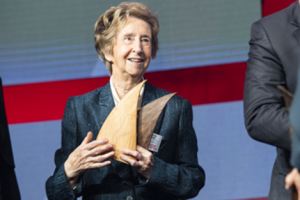 Margarita Salas Falgueras (Spain)
DNA amplification for genomics
The Spanish molecular genetics pioneer invented a faster, simpler and more reliable way to replicate traces of DNA into quantities large enough for full genomic testing, using the enzyme phi29 DNA polymerase. Her invention is now used widely in oncology, forensics and archaeology.